His works inspire, irritate, polarize - the public and the media. Young, dynamic, headstrong - the only 25-year-old Leon Löwentraut is the pioneer of a new generation of artists who are giving the scene new impetus. He owes his success primarily to his paintings. His style: colourful, abstract art - expressive force mixed with cool nonchalance.
News
New graphic edition "CHRISTMAS VIBES"
Exclusive edition on canvas
We are delighted to present a special highlight for the end of the year:
a very rare revised canvas edition for the artist.
Order your copy of the "Christmas Vibes" canvas edition now and give yourself and your loved ones a special treat for Christmas
Leon Löwentraut receives Ernst Barlach Prize 2023
The artist Leon Löwentraut will be awarded the Ernst Barlach Prize 2023 for Fine Arts on Friday, 1 December 2023.
Galerie Saal
Vernissage: 08.09, 18 h / 09.09.2023 - 22.10.2023. Leon Löwentraut at the Residenzschloss Ludwigsburg curated by Galerie Saal
New graphic edition "Hope"
The new series "Hope" is characterized by the dominance of the color white, which symbolizes purity and clarity.
Oeuvre
With a successful mix of charcoal drawing, strong brushstrokes and filigree finishes from the paint tube, Leon Löwentraut gives his artworks the extraordinary feel that often recalls the modern interpretation of a relief.
Current works and special work cycles are regularly presented here. Currently, Löwentraut is presenting two paintings from his new "Hope" series, which is characterised by the dominance of white colour, symbolising purity and clarity.
New exklusive series
"HOPE"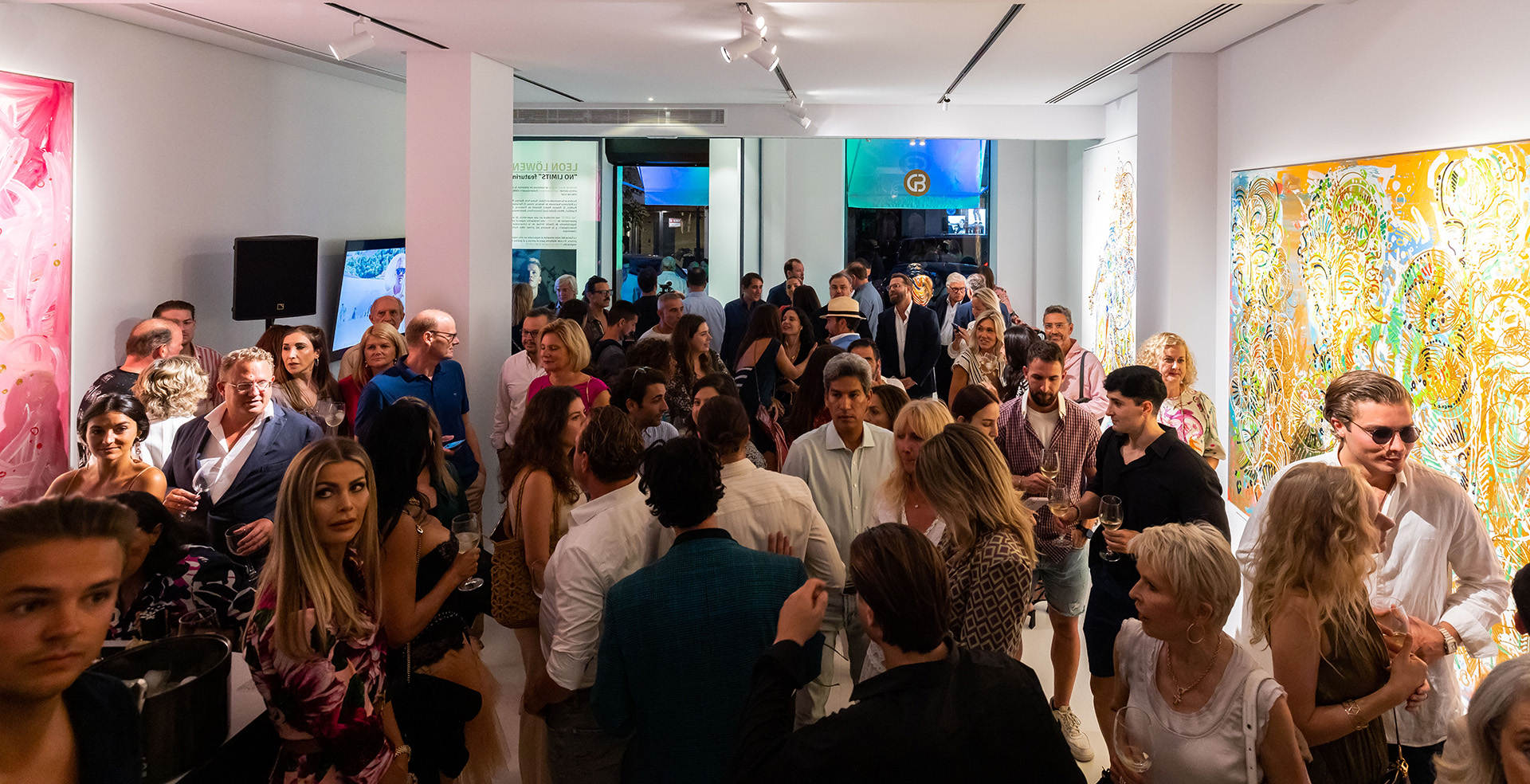 Exhibi
tions
Leon Löwentraut has made a name for himself in the art world at an impressive rate. New York, London, Zurich, Vienna, Copenhagen, Florence - his exhibition openings are spectacular events with a performance character: sometimes he illuminates the Düsseldorf television tower with a sensational light installation against Corona ... another time he places an XXL sculpture (the Global Gate, one of the largest mobile art sculptures in the world on which he artistically interprets the topic of sustainability) at Frankfurt Airport and in front of the Burj Khalifa skyscraper in Dubai. But the real heroes of his exhibition openings are his energetic paintings, and he rolls out the red carpet for his guests.
28.06.2024
Gerhardt Braun
Palma de Mallorca, Spain
25.04.2024
Vernissage Lara Sedbon Paris
Paris, France
02.02.2024
Galerie WOS Zürich
Zürich, Switzerland
01.12.23 - 28.01.24
Ernst Barlach Museum
Wedel, Germany